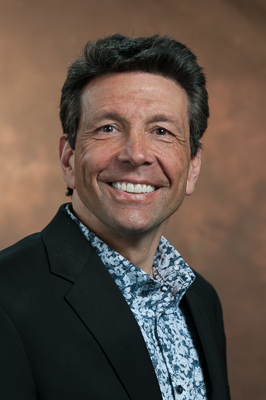 Bob's Story
One day, Bob Santoro was on the phone with a local friend, Danny. They were on the subject of "Being Blessed" Danny said;"If anyone is blessed, it's you Bobby."
Bob Santoro led a life that most people only dream of.  Bob was an over-achieving Real Estate investor, a seasoned pilot, and owner of his own plane.  He was also a devoted husband to a wife who was both gorgeous on the inside as well as the outside, and a loving father of two beautiful boys. This happy family even had two amazing dogs that they rescued as six-week old puppies from the local shelter.  He was the epitome of the all American family man.  They had a beautiful home in the prestigious community of Montecito in Santa Barbara, California, and also a summer home in the breathtaking White Mountains of Northern New Hampshire.  Two-week spring vacations to St. Martin in the Caribbean were annual events with his family.  He had it all, and he knew it, acknowledging it all the time to his beautiful wife, Karen.  Bob and Karen and their two boys volunteered numerous hours at their local church.  Their closest friends were those they made at their church.
Bob would come home from work at the end of each day and head immediately into the kitchen seeking out his wife.  Almost daily, he would always ask her; "Do you know how Blessed we are?"  Her reply was always the same; "Oh, I know how blessed we are!" as she looked me right in the eyes.
But Bob was never given anything by anyone, he made his money the old-fashioned way; He earned it, through starting his own kitchen and bath business on Long Island and going to potential client's homes who contacted him by referral.  He went with paper, pencil and cabinet samples in the back of his sport utility vehicle.  After a few years he bought his first house in Connecticut in late 1990 and there he met his beautiful bride to be, Karen.  They fell in love and in June of 1992 they were married. After Karen came on board full time with her incredible drawing and drafting talents, their design/remodel business took off.  They went on to eventually building a state of the art showroom and office and began hiring a growing staff.  Their designs were featured in eleven magazines.  In 1993 they took second place in the National Kitchen and Bath Association's National Design Competition.
But all the while, Bob never took any of it for granted.  If anybody ever told him he was lucky. He would always reply," Yes, the harder I work, the luckier I get."
MONTECITO, California, July 1, 2006 — Our family departed from the Santa Barbara Airport en route to our summer home in New Hampshire. We were all aboard our six passenger, private plane. Along with me, a private pilot was my wife Karen (43), our two beautiful sons Dawson (7), Ian (5), and our wonderful dog Lindsey. Less than 30 minutes into the flight, the plane engine began to sputter and the plane began descending. With over 22 years of flight experience, I set the plane down in an orchard. We slid and crashed, the plane soon caught fire.  With the exception of my son Dawson and the dog, the rest of us were unconscious. By some miracle, Dawson and our dog Lindsey were able to make it out of the plane almost immediately. Dawson ran and quickly found an orchard worker who pulled me from my pilot's seat and dragged me away from the plane.
When I came to, I was laying there on the ground with my right leg 95% severed.
As I looked up at the plane I saw my beautiful wife leaning sideways in her second row, unconscious with her beautiful red hair against the window. In the third and last row was my five-year-old son, Ian, screaming at the top of his lungs; "Daddy, Daddy, !!!" Till the day I die, I will remember those scenes, the most painful of my entire life.  I was sitting up with my legs straight out in front of me, my right leg hanging off.  In total shock looking at the plane in flames that had started at the front and were quickly moving toward the back; "All I could say over and over again; "You're going to die!!, You're going to die!!" at the top of my lungs.  The flames blazed from the front of the plane to the rear. Passing through an unconscious Karen and leaving Ian motionless, completely blackened with his arms still horizontal. He had screamed until the last second the flames passed through him. Karen and Ian were gone forever…..
Moments later, Dawson and I were airlifted in two separate helicopters to two different hospitals. Dawson was released the next day with no injuries. The doctors at my hospital were not certain that I would survive. They were nearly certain that my leg would need to be amputated. After a week in a comatose state and countless operations, they were able to save my leg.  Over the next six months I began learning how to walk again.
I spent nearly the entire month of July in the hospital enduring nearly a dozen operations. I was told there were five to reattach my leg alone. I suffered multiple broken ribs, a broken back which required numerous surgeries. I even had broken front teeth.
At the end of July, I was transported to a rehabilitation hospital. While there I was taken from my room to the Physical Therapy wing twice a day to build my muscles back up and to learn to walk again. I was there for all of August.
Instead of what was to be a beautiful summer with my loving family in the mountains of New Hampshire, I spent July and August in the hospital.
Friends and family waited patiently for me to set the date for their memorial service. But, emotionally, I just couldn't do it. Physically, I was still in a wheelchair in the rehabilitation hospital. And in my mind, they were home, they weren't gone, I was going to see them at home when I got out. I was in shock and denial. The service went on without me there. This was by the insistence of my Mother-In-Law who was not willing to wait any longer for her closure.
The day I was finally released from the hospital was also, ironically, the first day of my son's new school year. He was about to turn eight years old and was just entering the second grade.  I returned home in a wheelchair. When I rolled into the empty house, that's when the true reality hit me. I lost it and cried for the next four years. I cried on the phone, while I was driving, in the supermarket, I even cried in the shower.  Most days I cried from the moment I woke up until the moment I went to bed.
If I heard it once, I heard it a million times; "I can't even begin to imagine what you're going through" it seemed everyone always said.
As I think back on the incredible 15 years we were together, this memory is what makes this all the more so incredibly difficult.
I am constantly asking myself, as well as God; "Why was it me who survived?"  "Why was I the one to live when I was the closest to the impact and the love of my life and our five-year-old miracle were taken from me?  "And why, Lord, am I left here to suffer alone and to raise my older son, Dawson all on my own?"
It is now nearly nine years later and Dawson is now 19 years old and an awesome man.  But still, every day continues to be an uphill battle and think about taking my life every day.  I have had several failed attempts, as recent as a few months ago.
Thank You for taking the time to read my story today.